Saturday's matchup will be the eighth meeting between the Dawgs and Missouri, the seventh since the Tigers joined the SEC in 2012. Though the Dawgs relationship with Mizzou is still in it's infancy, it has already produced a number of moments that stand out in my memory for better or worse.
—
In 2012 you might remember Jarvis Jones was a Heisman candidate for a few minutes (in our minds) after the Dawgs bludgeoned the Tigers in their inaugural SEC matchup:
Then Bud Sasser broke our damn hearts on Homecoming in 2013:
Then in 2015, a week after Nick Chubb was lost for the season, we (maybe it was just me, I was cold as hell that entire game) froze through a brutal 9-6 victory in Sanford. All I remember beyond being freezing was that it capped off a terrible two weeks of Dawg fandom.
In 2016, we caught a glimpse of magic from our freshman quarterback, a player whom we all hoped to entrust with the keys to the program:
It ain't exactly a rivalry — the Dawgs own a 6-1 record in the series overall — but it's growing on me. In a short amount of time the two teams have traded a memorable series of blows. I haven't managed a trip to Columbia since we started playing each other annually, but everyone I know that has gone has come back with a positive view of the program and the Missouri community. Football isn't always about pleasantries — ask anyone with a pulse in Columbia…South Carolina — but it's nice to share a few Saturday's in the fall with folks who enjoy the spirit of the game and share a mutual love of alma mater.
It's also nice when the football is meaningful and enjoyable to watch.
Last year's matchup looks like a drubbing at first glance until you remember the teams were tied at 28 at the half. Blown coverages — and Emanuel Hall's undeniable skill — got the Dawgs beat twice early and it wasn't until late that they were able to put it away comfortably.
I think it also worth harkening back to how you were feeling as a fan on October 14, 2017. The Dawgs walked into Sanford that night the fourth-ranked team in the country. They'd managed to sneak by Notre Dame in week 2, and then went on rampage, beating the absolute snot out of Mississippi State, Tennessee, and Vanderbilt all on national television.
A small glimmer began shining in the corner of our eyes.
Last year's contest against the Tigers was a litmus test for just how far that Dawgs team might have been capable of traveling. Injuries and transfers had left the Dawgs secondary depleted of depth, a significant question against their formidable quarterback, Drew Lock. In no small way, that game at Sanford issued foreshadowing on what was to come for the Dawgs last season — both the good and the bad.
I expect much the same for Saturday.
—
This year's Tigers have the mark of a top-40 team so far, though the schedule up ahead looks gross.
In 2017 they made their mark by beating the hell out of the teams they were supposed to beat and wilting to everyone else. With road matchups coming against South Carolina, Alabama, and Florida and games against ascending Memphis and Kentucky programs sandwiched in between them, what looks like a top-40 team on paper now could look anything but at the beginning of November. For the moment though, on paper, Mizzou looks plenty dangerous enough to give any one of those teams (including the Dawgs) a disagreeable Saturday.
My eyes tell me the same.
Five Factors
My dream at the end of this season is to publish a post that can act as an UGA advanced statistical profile reference whenever you read one of these posts. I'll include examples from this Dawgs team within so that you can refer back to it as you read future posts. For the moment though, I'll walk through each one briefly as I go.
Hats off to Bill Connelly at SB Nation for his lovely, lovely advanced stat profiles and  SQL know-how. He is indeed a Missouri Tiger himself, but we'll grant him that fatal flaw in light his invaluable contribution to advanced analytics for college football. You can reference Georgia's current advanced stat profile here if you are hungry for numbers.
In general due to small sample sizes, advanced analytics in football have trouble being predictive, though a composite analysis of five factors of the game does as good a job as we can hope for at being both predictive in individual contests and for the season as a whole.
If you can be efficient, explosive, establish a field position advantage, finish scoring opportunities, and land on the right side of turnover margin you stand a winning chance of being pretty good.
Bill takes the five factors — success rate, explosiveness, average field position, points per scoring opportunity inside the 40-yard-line, and turnover margin — and builds a composite metric he calls S&P+ that we can track for teams as they progress throughout the season.
What's Mizzou Lookin' Like?
Not bad, but worth digging into.
Mizzou looks like a top-40 team on first glance. They rank 29th in total S&P+ through three weeks after decisive victories over UT Martin, a so-far disappointing Wyoming team (84th in S&P+), and a decent Purdue team (54th).
The 29th S&P+ grade is mostly inflated by a wildly efficient offense and not much else. "Success rate" is a measure of offensive efficiency — whether you get the necessary yardage to consider a play a "success" each down you have possession.
What constitutes a successful play? 50 percent of necessary yardage on first down, 70 percent on second down, and 100 percent on third and fourth down.
Mizzou's offense ranks 9th in the country in success rate, gaining the necessary yardage 54% of the time. That's damn good. You have to consider competition here, but a 54% success rate against air is hard enough.
They are moving the ball on people.
Their Isolated Points Per Play is also noteworthy. IsoPPP is used to measure explosiveness.  Whereas Mizzou ranked 6th in IsoPPP at the end of last season, they currently rank 74th. If you've watched Missouri football at all over the last couple years (or even this year) that is a head-scratcher. I've wondered if that might be to do with competition level for other teams across the FBS.
Early in the season, contenders — the Dawgs included — are running show on bottom-rung FBS and FCS schools and potentially inflating their respective explosiveness metrics. History and the eye test tell me this will change for Drew Lock and co. They carved Purdue's defense apart last Saturday and the big play will be a central focus for the Dawgs defensive strategy.
Everything else here points to glaring weaknesses.
Offenses are averaging a 41% success rate on Missouri's defense. They aren't any better at preventing big plays, ranking 84th in IsoPPP. They are giving up nearly 5 points per scoring opportunity on average whenever they find themselves defending in their own territory (97th in the nation) and they're only +1 in turnover margin to start the year.
About right for a Missouri team — highly efficient (likely explosive) offense paired with an absolute liability of a defense.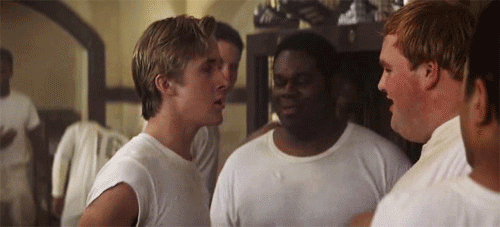 Dawgs on Offense
Where Missouri has a formidable offense three weeks into the season, the Dawgs have a championship-caliber one.
It doesn't require pouring over advanced stats to see it — your eyes can tell you the Dawgs have been dictating on O — but it's still fun to consider them. The Dawgs currently have a 55.6% success rate on offense, good enough for 6th in the country.
That is utterly nasty.
It is especially nasty when you pair it with 1.47 isolated points per play (11th in the country). Average starting field position is down (they rank 98th) in large part due to correctable punt-return mistakes last week, but the Dawgs are already +3 in turnover margin and are averaging 5.76 points per trip inside the 40. Laughably, the points per trip inside the 40 stat has them ranked 21st in the country, but when you consider their explosiveness, they haven't needed to be within the 40 to score.
The Dawgs are trotting out disciplined, well-coached thoroughbreds at every position and it hasn't taken very long into the month of September to start to show.
Can the Dawgs run base offense against Missouri's defense?
The Dawgs run roughly the same three concepts out of a handful of different alignments and personnel packages: outside zone, inside zone, and iso. These constitute Jim Chaney's base offense and the majority of the passing game is built out of these looks.
Outside Zone:
Inside Zone:
Iso (Ben Cleveland gets blown up, but Iso nonetheless):
So far the offense has been able to dictate on the ground.
From the perspective of advanced stats in the running game, you can arrive at an expected success rate for each play based on the down, distance required, and the yard line. If you take the team's rushing success rate (remember: the overall ability of the team to get the necessary yardage – in this case when they choose to run) and measure that against expectation, you arrive at a rushing marginal success rate.
The Dawgs are elite in this category, performing 7.3% above expectation whenever they choose to run — good for 8th in the country.
The line gets a significant share of the credit here. Opportunity rate measures the amount of run plays in which the line performs well enough for backs to gain at least 5 yards. The Dawgs are doing so on 66% of all run plays. Further, backs are only getting tackled at or behind the line of scrimmage 8.6% of the time. To emphasize the point, check the opportunity rates for the three primary backs:
D'Andre Swift – 62.5%
Elijah Holyfield – 59.1%
Brian Herrien – 61.5%
Just to be clear that is the percentage of carries on which they are gaining at least five yards.
Damn.
So far Mizzou's defensive front has managed to prevent big plays in the running game, but they rank 94th in the country in stops at or behind the line and are performing 11% beneath expectation when defending the run overall. While the Dawgs running game is capable of producing big plays, the greater goal is to cause the opposing defense conflict. If the Dawgs can dictate somewhat on the ground against Missouri's defensive front causing them to walk extra defenders in the box, Coach Chaney will be able to expose them with speed in the passing game.
Mizzou does have at least one stud up front in Terry Beckner Jr. And Jordan Elliott and Kobie Whiteside have had solid starts to the year up front as well. A lot was made of their effort in thwarting the Purdue rushing attack, but Purdue is far from elite on the ground – certainly not in the same ballpark as Georgia.  This may not be a game for big plays in the running game early on, but the Dawgs shouldn't have much trouble doing what they need to on the ground.
What if base offense is taken away?
Domination.
If Mizzou comes out with eight men in the box on Saturday, they will get abused in the passing game. They aren't sacking the quarterback (121st in sack rate), they aren't preventing big plays (93rd in passing marginal explosiveness), and, whether through fault of scheme or talent, they are leaving guys open (87th in completion rate against).
Athletically this is a mismatch on the outside. They just don't have the horses to take the Georgia athletes away. If I had to guess, they know this and will do everything they can to manage the Dawgs running game with 5, 6, and 7 in the box.
Blind spots?
The Dawgs have struggled so far when getting into third down situations.
On average they've needed to gain 7.6 yards per third down and they're only getting the necessary yardage on 31% of them. That really hasn't mattered because they are dominating on first and second down and have managed leads early on in the games they've played. But the point remains – they've struggled when they've gotten off schedule.
They're also giving up sacks 14.3% of the time on passing downs.
Passing down: Second-and-8 or more, third-and-5 or more, or fourth-and-5 or more.

Standard down: First downs, second-and-7 or fewer, third-and-4 or fewer, and fourth-and-4 or fewer.
Missouri hasn't demonstrated much disruption in the running game so far this season and with the Dawgs running the ball 63% of the time on standard downs, I don't see it likely that the Dawgs are off-schedule too often in this game. Worth keeping an eye on all the same.
Offensive Outlook for Saturday
For the first time this season, I expect the Dawgs will flex the considerable talent they've been grooming on the offensive side of the ball. If I'm right and they focus on preventing the big play, Elijah Holyfield is performing at an elite level and could truly have a coming out party worthy of writing about. He's averaging 9.6 "highlight" yards for every carry that has gained at least five yards. In other words, when he's gotten space to operate, he's capitalized in a big way.
If instead they focus on defending the run, it'll be the usual suspects plus a few more. Hardman, Ridley, Simmons, maybe Roberston. Whichever plus-athletes Chaney decides to trot out will have a day.
Dawgs on Defense
A casual perusal of your favorite Georgia football fan forum will enrich you with all manner of takes and "FWIWs" and "IMOs" regarding the state of Georgia's front seven.
To their credit, they aren't one-sided.
One campaign sees the defensive line as a fatal flaw, continuously surrendering yardage on the ground and failing to affect the quarterback. The other camp draws attention to the nature of the offensive systems that the Dawgs have faced so far — ones that have emphasized quick releases and tempo. Both camps tend to agree the sample size of defensive snaps with the Dawgs starting 11 is too small to know for sure either way.
I mentioned in this season's preview article that the best teams I've ever seen were dominant up front. They had matchup disadvantages at each level. Part of my role (and nature) is to be pragmatic and objective. As for the starters, I agree the available data set is too small to pass judgement.
The lack of serviceable depth up front though is not a characteristic often seen in championship-caliber teams. If a liability exists there, that debt will need to be absolved some other way.
—
Let's not lose site of a strong defense overall.
The Dawgs rank 18th in defensive S&P+ and are doing it largely by preventing the big play. Bend-don't-break ain't Kirby's style and I bet the concept is disturbing as hell to him, but that's what it's looked like so far.
The Dawgs rank 88th in success rate allowed — teams are getting the necessary yardage on 42.2% of all plays — but they've rarely gotten beat. Their 0.77 isolated points per play against ranks best in the entire country. They also rank 5th in points allowed per trip inside the 40, but we don't have much to go on there — teams haven't made it inside the 40 too often.
Walking into the season, the Dawgs secondary was undeniably the most athletically gifted they've had in Kirby's tenure, but lacked in experience at the four primary spots. If they want to continue this strategy of bending, the responsibility of Richard Lecounte in center field becomes all the more essential. Saturday will be a huge test for him.
Can Mizzou run base offense on the Dawgs defense?
Base offense for Georgia involves the three run concepts I mentioned earlier. I call that base offense because it is basically a north star that Coach Smart and Coach Chaney always want to get back to. Even after they've been able to pass successfully and have yielded big plays from run action, the goal of the offense is to exhaust the defense physically until they can no longer compete. South Carolina was a perfect example of that:
As the saying goes, "There's only three things that can happen when you pass, and two of them are bad."
Missouri doesn't live by that mantra.
I struggle to call anything they do on the ground their base offense. If anything they run the ball to give their lineman a break from pass blocking.
They spin the bean.
Run action is definitely a part of it — in fact, in the games I've watched this season I've noticed Lock holding his run action far longer than I ever remember him doing previously — but this offense is predicated on challenging and beating a defense vertically. Their formula for winning involves scoring a lot of points as quickly as they can, increasing the likelihood of more possessions and opportunities at points.
A lot was made in the offseason about Derek Dooley's hiring as offensive coordinator and the integration of "pro-style" (my least favorite football term – up there with "RPO") concepts to get Lock draft-ready. If you squint hard enough you can see his influence. Where they previously ran basic inside zone concepts under Josh Heupel, you'll now see pulling lineman more than you ever used to.
Here is a "dart" concept with a tackle pull that you'd never see from Mizzou before Dooley. Lock keeps this but has the option to hand it off:
I also noticed some heavier sets and pistol alignments when I watched the Wyoming and Purdue games.
But make no mistake, this offense is built to throw, and so far they haven't been stopped.
Mizzou has a big line — one that can nearly rival our own in size — and they've had a stellar start to the year in pass protection. They rank 7th in the country in sack rate at a little less than 1%, and they haven't allowed any sacks on passing downs.
Lock has used that protection to his advantage and been careful with the ball. He's notched a 69% completion rate and only thrown one pick. Whenever they've thrown the ball they've managed to gain the necessary yardage. He's performing 11% above the expectation in passing marginal efficiency (remember: this is the difference between the offense's success rate when they've chosen to pass and how they were expected to perform based on down, distance, and yard line).
Being able to get the necessary yardage virtually every time you throw the ball — even when the opponent knows you are throwing it — is a borderline superpower.
One thing that struck me was how the vast majority of their explosive plays come in passing situations when they are behind the sticks. On standard downs they rank 111th in marginal explosiveness, but on passing downs they rank 18th — further reinforcing that when they need to pass they are still able to.
They've also managed down and distance well. They are getting the necessary yardage on standard downs 55% of the time, and average only 5.7 yards per third down. With that short-to-medium yardage advantage, when they get in third down situations they've converted 60% of the time. It's helpful when Emanuel Hall is burning people:
So far the advanced stat profiles don't shine in the Dawgs favor here. They're doing a helluva job defending the big play, but largely at the expense of everything else.
They rank 90th in standard down success rate allowed, 105th in completion rate allowed (64.7%), 129th in average third down distance (5.3 yards – eeesh), and 127th in sack rate. All of those require opponent consideration, but not a good look thus far.
Blind spots?
Missouri hasn't been effective yet with scoring opportunities.
Their offense requires space, and so far when space has been removed they've been at a disadvantage. Here are their success rates within the ten yard increments past the 40:
21- to 30-yard-line success rate: 39.3% (83rd in the country)
11- to 20-yard line success rate: 42.3% (59th in the country)
Inside 10 success rate: 61.5% (32nd in the country)
First and goal success rate: 40% (95th in the country)
You can start to see the defensive strategy forming.
Missouri has superior efficiency throwing the ball, and even has a serviceable running attack this season, but they've had trouble with the goal-line in sight. The Dawgs are struggling in a number of areas defensively and only time will tell if this unit is good enough to beat the nation's elite. But in this game, they are good enough to make Missouri play a patient brand of offense that the Tigers aren't built to play. The defense can bend all day and take advantage when the field gets tight.
Field goals don't win this game for Missouri.
As a corollary to this point, I saw what Kirby had to say about Lock earlier in the week:
"He can get the ball out so quick, and he does such a good job of keying your defenders and knowing where to go with the ball. You can tell they really work hard on it, and I think he's just more mature. I think anytime you play in this conference and you go to the venues he's gone to, to have three years under your belt or being in your third year, it makes it a lot more comforting. He throws the ball with purpose."
It may be that Drew Lock is more mature than in past years. But we haven't seen him play from behind just yet. I have a hypothesis that if the Dawgs take away big plays from Lock entirely and force Missouri to take 10+ plays per drive to score, that he will get impatient and begin taking risks.
S&Ps Prediction and Game Grade
S&P+ gets reflected as a number – that number an adjusted scoring margin. It's an expected point total against an average team on this year's scoring curve in the FBS.
Georgia clocks in at 3rd in the country with an S&P+ score of 30.2. Missouri ranks 29th with an S&P+ score of 12.2. When pitting these two teams together, S&P+ expects 18 points of separation between them with Georgia winning.
—
I mention in the About page on this site that I have three central goals for the program:
win the games you're supposed to win
compete like hell in games where you're outflanked
represent the University with honor and integrity
This week the Dawgs offense is too powerful to expect anything but a victory. S&P+ expects an 18 point victory and I'm rolling with it – this one goes squarely in the "supposed to win" category.
Glory, glory!